Blockchain Lab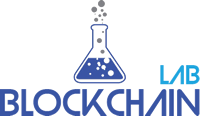 Offering
As an early entrant in the blockchain space, Blockchain Lab is constantly striving to expand its expertise and capabilities as the technology opens up new frontiers. Alongside this we put into play the extensive mutual experience of our team in strengthening new ventures we identify as having truly effective propositions.
From our deep immersion in all things blockchain we are also offering our skill set as a service to institutions wishing to explore, build or integrate with the distributed ledger that is the blockchain.
If you are an institution that believes there may be undiscovered potential for you in utilizing blockchain technologies, please contact us for discussion.
The Blockchain Lab team has considerable experience working with new technologies and specifications still undergoing change, which is clearly where blockchain is currently. They can provide detailed feedback to the client about the suitability and capability of technologies and business concepts to be implemented in the real world.
Blockchain Lab comprises business and technical professionals jointly engaged in our blockchain technology practice. Other than the common core abilities in blockchain specifics, our technical members are also highly skilled in various forms of development (application, web, mobile and embedded), testing, certification, systems design and systems administration.
Our team is experienced in taking functional specifications and requirements through a Software Development Life Cycle (SDLC), placing significant focus on security, testing and client feedback to ensure everything stays on track with our clients' requirements and timescale.
Your business simply cannot out-innovate the market. No company has a monopoly on talented people. Large companies find it hard to innovate internally due to structural challenges.
Organisations must look outside their own walls to see what is possible and then provide the platform to make it happen, so that they can give their customers what they want.
---